Stefanie Sparks Smith
---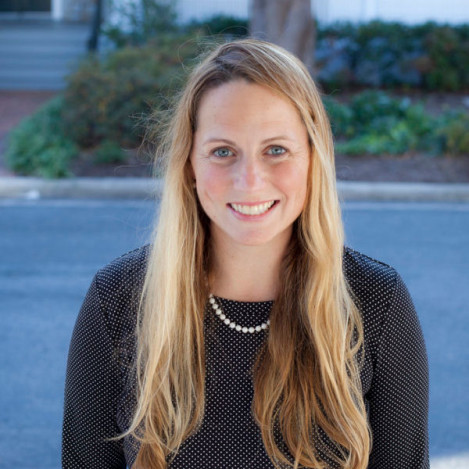 "We are a firm that excels because of our intimate knowledge of our cases and a committed passion for both our clients and justice." Stefanie joined the Firm in 2005 after graduating from Duke University with a B.A. in History and Political Science. Stefanie received her J.D. from Georgetown University School of Law in 2010. At the Firm, Stefanie researches legal issues, interviews clients and witnesses, reviews, collects, and organizes evidence, and works closely with Bob in developing pre-trial and trial strategy. Her attention to and recollection of detail are unparalleled.
Before moving south, Stefanie graduated from St. Paul's School in Concord, NH, where she received the distinguished Loomis Medal for the top female athlete in the school.
While a student at Duke, Stefanie was a four-year varsity letter winner and two-time captain for the Women's Lacrosse Team. As a senior, she led her team to the program's first ACC Championship and its second NCAA Final Four Appearance at Navy Stadium in Annapolis. Academic honors at Duke included the All-ACC Honor Roll and the Dean's List. Stefanie served as a volunteer assistant coach for her alma mater for the two years following graduation, which included two more trips to the Final Four. Duke established an annual award in her name, given each year to the Duke women's lacrosse player who "best exemplifies the qualities of a great leader."
While at Georgetown Law, Stefanie served as Operations Editor for the Georgetown Journal of Legal Ethics and a Student Ambassador for the Admissions Office. She published an article entitled, "Marriage of Media and Law: A Doomed Relationship Under Current Ethics Rules." Stefanie also served as an assistant to the Georgetown Women's Lacrosse Team, which enjoyed its first Big East Championship during her tenure. She was given the "13th Man" Award for her contributions to the program in her last year. After graduating, Stefanie returned to Durham to work at the Firm and to coach on the Blue Devils' sidelines as a lacrosse assistant again.
Stefanie continues to work with the Firm and resides in Alexandria, Virginia with her husband, who is also an attorney, and their two children.
Ms. Smith is licensed to practice law in North Carolina and New Jersey.